We Love Our Customers!!!
At Rose Gold Heaven, we pride ourselves on delivering quality. Not just quality jewelry and accessories, but also quality service to each and every one of our customers.
When you decide to buy from us, we make a commitment to you to deliver quality at every moment. Once you are a customer you are part of the Rose Gold Heaven family.
Thank you shopping with us!
Jim
Rose Gold Heaven Customer Care Mgr.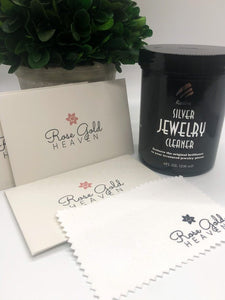 Caring For Your Jewlery
We wish we had Midas' touch! Life would be so much more beautiful if everything turned to gold. However beautiful your pieces may be, they need some upkeep and we are always here to help.
SHOP NOW